Sandra Phillips is an artist who expresses herself through various media. Since 1981, she has been Artistic Director of

STORIES FROM AN OLD SUITCASE, through which she performs and offers workshops

in such areas as costume and set design; performance techniques and shadow puppetry.

Most recently, Sandra was guest curator for the exhibit, "Shadows of the Ancestors", a large display of

Indonesian and contemporary shadow puppet art which was featured at the Wellington County Museum and Archive, Elora, Ontario.

Ms Phillips' visual art designs were an integral part of the exhibit and comprised costume, set, puppet and kite

designs in a silk batik medium, along with chalk pastel drawings of Indonesia's lush and colourful landscape.

Sandra Phillip's pastel drawings of the Canadian landscape have been featured at such venues as Gallery Gabor, Toronto;

Toronto Centre for the Arts; INISIGHTS exhibit (Wellington County Museum, Elora); Toronto City Hall Exhibit and the

Karger Gallery, Elora, and are a part of many private collections.

Ms Phillips has been the recipient of numerous arts grants, and most recently, was the only Canadian artist to be

awarded a scholarship to study at Indonesia's national institute for the performing arts, STSI.

Her visual art has been inspired, to a large degree, by her travel in Asia and Europe ... creating a rich palette of colours and

vibrant lines and textures.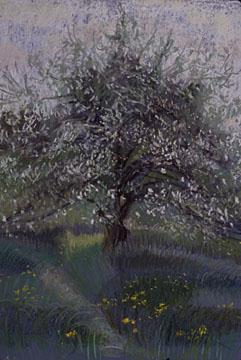 Spring Blossoms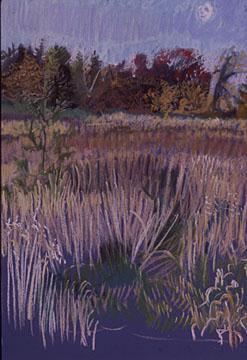 Field with Grasses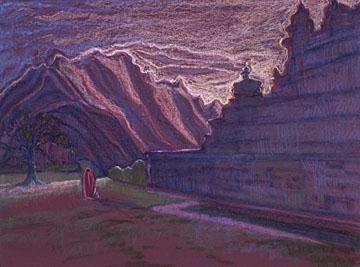 Borobudur Temple at Sunrise (Java)


---
Sandra F. Phillips B.A. (Hons., fine Arts)
R.R.#1 Elora, Ontario N0B 1S0

TEL: (519) 846-0423
Fax: (519) 846-5710
---

INFO FOR ARTISTS