Connie has been exhibiting her work in the Wellington/Waterloo area since 1985.
Her various styles give a cross-section of painting techniques from smaller traditional still lifes to large

linear compositions in dramatic earth tones, including her love of street scenes and old stone structures.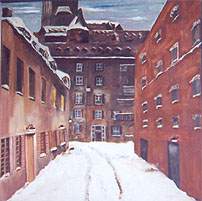 "Tread Lightly"
Oil on board
24" x 24"
1998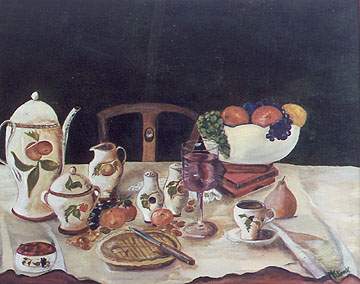 "Dessert Anyone?"
Oil on Canvas
24" x 30"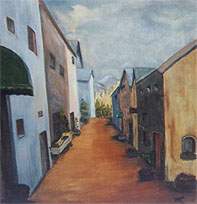 "Forgotten Alley"
Oil on Board
24" x 24"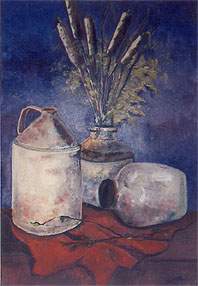 "Rustic Charm"
Oil on Canvas
24" x 36"

---
R22 Stn. Preston Cambridge, Ontario N3C 2V4